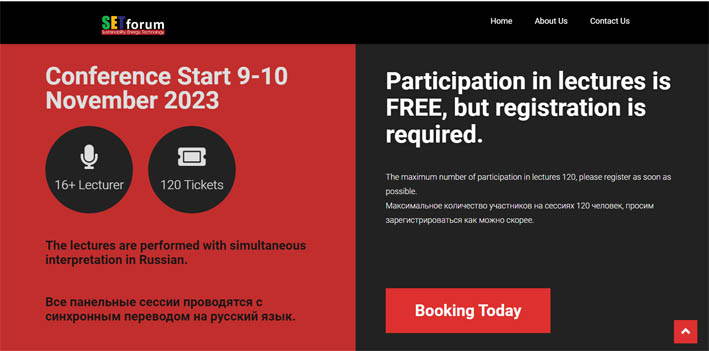 Sustainability, Energy, Technology Forum
Astana city, Kazakhstan
During the 2 days of the event, within 4 thematic panel discussions and one lecture on the development of the enterprise, more than 15 business leaders will share their experience with the participants. After panel discussions, casual conversation and B2B meetings between HUN-KAZ enterprises. Panel discussions and lectures on enterprise development: Company executives discuss the present, future and new technologies of the developing energy sector.
Conference Start 9-10 November 2023.
Venue: Radisson Hotel Astana
The lectures are performed wth simultaneous interpretation in Russian.

The maximum number of participation in lectures 120, please register as soon as possible.
Please see more details about the event and register via the link www.setforum.info.

For any inquiries, please contact the responsible person
Mira Golabalia +7 702 545 45 51.