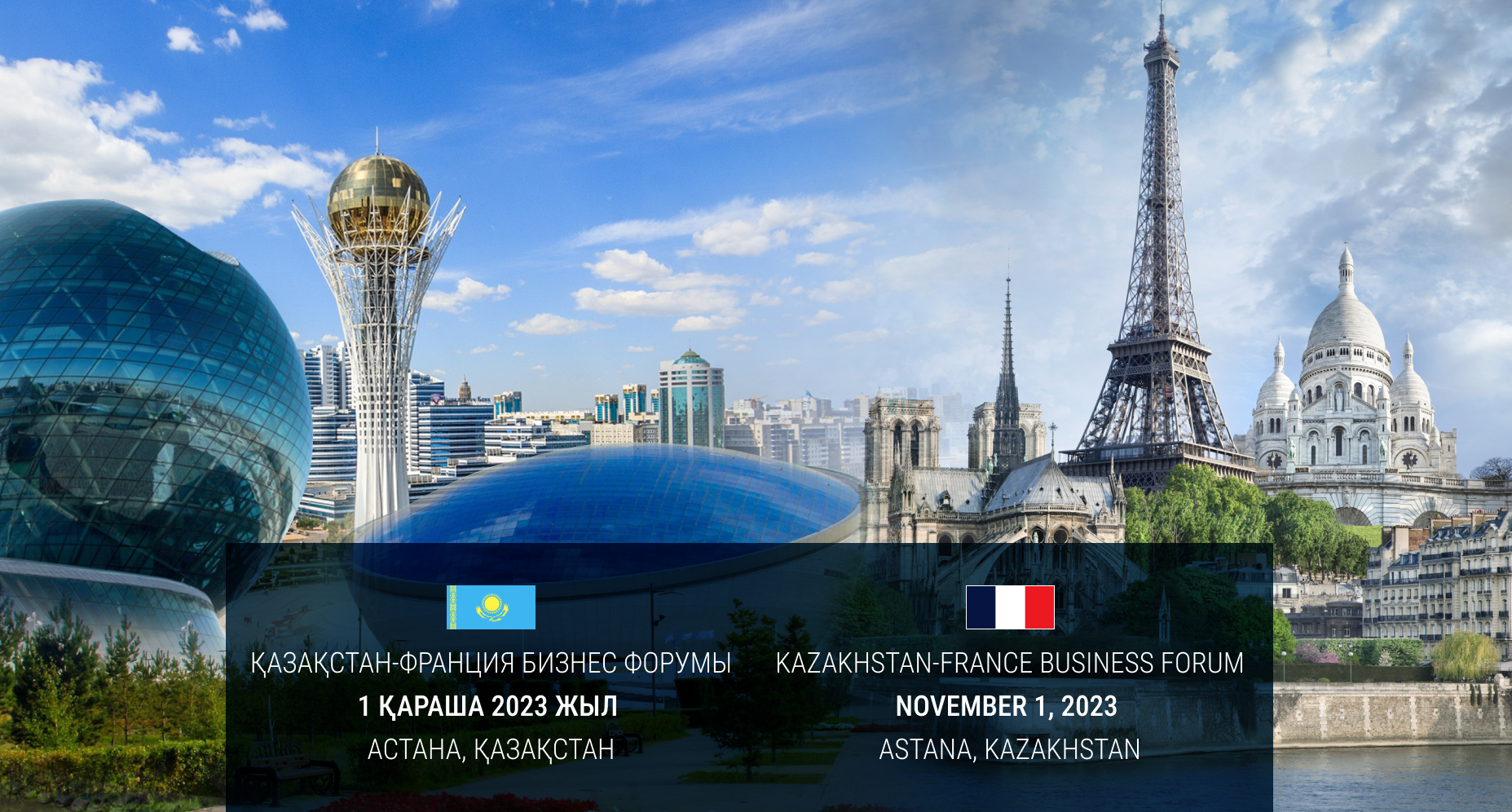 Kazakhstan-France Business Forum
Astana city, Kazakhstan
KAZAKH INVEST invites you to participate in the Kazakhstan-French Business Forum, which will be held during the State visit of the President of the French Republic Emmanuel Macron to the Republic of Kazakhstan. The event will take place on November 1, 2023, at the Ritz-Carlton Astana hotel, Astana, Kazakhstan.

The business forum will feature sectoral roundtables:
The program of the business forum includes business meetings between Kazakh companies and their French counterparts with the aim of attracting potential investors and establishing joint business partnerships.
Registration for participants of the round tables begins at 10:30 AM.
Registration for participants of the business forum begins at 12:30 PM.
To participate in the event, please register using the following link: https://forms.gle/nYELkko4GpYJfRjT8
Registration is open until 11:00 am on October 30, 2023.

For any questions, you can contact the responsible persons at KAZAKH INVEST:
Radzhan Yerzhan - r.yerzhan@invest.gov.kz (for registration inquiries)

Anara Mekebayeva - a.mekebayeva@invest.gov.kz (for meeting organization inquiries)