Freight turnover between Kazakhstan, China by rail at record-high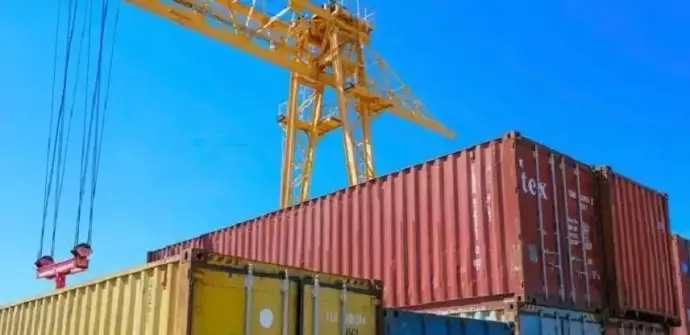 The volume of freight turnover between Kazakhstan and China by rail reached a record 23.6 million tons from January through October 2023, Trend reports.
Thus, according to the latest report from the Kazakhstan Railways, this volume has increased by 22 percent year-on-year.
Along with this, cargo shipments from Kazakhstan to China amounted to 14.5 million tons, which is 32 percent more than over the first ten months of 2022. Cargo shipments from China to Kazakhstan in the reporting period amounted to 9.1 million tons (up by 8 percent year-on-year).
The plan for 26.1 million tons agreed at a meeting of the Organization for Cooperation between Railways for 2023 will be completed ahead of schedule in early December, the Kazakh Railways noted. In general, annual transportation volumes are projected at 26.8 million tons.
For 2024, Kazakhstan plans to boost its transit volume to China up to 27.8 million tons, which is 1 million tons more than in 2023.
Meanwhile, trade turnover between Kazakhstan and China amounted to $19 billion from January through August 2023, which is 22.6 percent higher than in the same period of the previous year ($15.5 billion).
This year, China's share of total trade turnover was 21 percent.
In 2022, Kazakhstan's trade turnover with China amounted to $24.1 billion, which is 34.1 percent more than a year earlier.
Exports from Kazakhstan increased over the year by 34.7 percent, to $13.2 billion. The share of Kazakhstan's exports to China accounted for a significant 15.6 percent of the country's total trade turnover.
Imports from China to Kazakhstan grew by 33.5 percent over the year, to $11 billion. China's share in the structure of imports from the Republic of Kazakhstan amounted to 21.9 percent.
Source: inform.kz